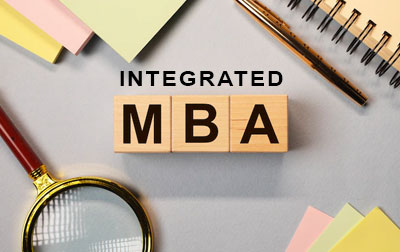 Overview
Food production, farming, and farming-related commercial activities are all part of the agribusiness management and sustainability industry. It is concerned with all of the steps involved in agricultural product production, processing, circulation, marketing, and logistics. This specialization is designed to meet the rising demand for qualified individuals in big multinational corporations, local industries, and small to medium-sized businesses. The programme has been carefully crafted by experts to develop leaders in all aspects of the agribusiness industry. Agriculture is extremely important to the country's economic success.
In farms and agro-processing firms, strategic management, finance, and investment in contemporary technology have created a competitive climate, necessitating experts with both technical and commercial skills. This specialization is designed to provide students with a thorough grasp of business administration as well as specific knowledge of agribusiness management. This course walks you through the system-wide business and management functions that are carried out by businesses across the agricultural industry.
Learning Outcomes:
Students will be exposed to the setting in which agribusiness is done.
Students will learn about micro and macro environmental influences and how they affect agriculture.
To present world and Indian agriculture, agribusiness policy, and agricultural heritage. Understanding the many forms of supply networks
To research economic reforms in the Indian economy.
Students are fully aware of the agribusiness context in which it operates.
They can quickly distinguish between micro and macro environmental variables, as well as their impact on agriculture.
Job Profile
Career options after completing MBA in Digital Finance and Sustainability -
International Marketing Manager
Export managers and executives
International business consultant
Export Coordinator
International Business Development Manager
International Finance Manager