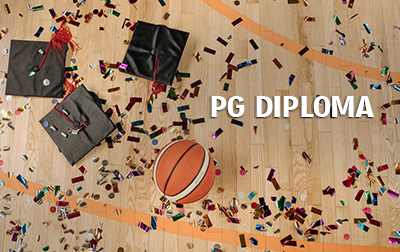 Introduction
Globalization, policy reforms, and consumer awareness brought structure changes in the Indian Agriculture scenarios, opening up new opportunities and significant challenges for industries. There is significant demand for Rural management professionals.
The one year PG Diploma program in Rural Management and sustainability is a full-time course designed to develop rural leaders, agribusiness leaders, agriculture entrepreneurs, intrapreneurs, dairy professionals, sea weed professional, community leaders and value chain experts with the appropriate skills, knowledge, exposure with the appropriate attitude and managerial eminence for promoting/ growing agribusiness, agro-based enterprises, rural & allied sectors and developing their enterprises with a strong international orientation. The programme will also help build the necessary know-how and develop the rural management.
After one year students will be awarded PG Diploma certificate.
This is also an action-oriented program to allow students to work and develop problem-solving innovations, acquire entrepreneurship skills and build ventures as part of the curriculum.
The programme attempts explicitly to:
Encourage entrepreneurial spirit to serve the agri-food industry and rural development with a strong business orientation.
To architect agriculture value chain professionals for agriculture, agri-food firms, international agribusiness, rural and allied sectors.
Understand dynamics and complexity of the field of the agriculture value chain in the emerging global context;
Acquire professional skills in using management tools and techniques for agriculture entrepreneurship and value chain management.
Endeavour for perfection, commitment and passion with a positive attitude to work with the farmers towards their economic upliftment and growth.
Provide a field-based experience to nurture the students' capabilities of setting standards of excellence in their professional life.
To Equip the professional skills in using appropriate management tools and techniques in the context of agribusiness, and value chain management,
Specialisation
Seaweed Farming
Agribusiness Management
Climate Change & Renewables energy
Entrepreneurship
Dairy Management
Natural Farming
Cooperative Management
Community Management
Innovative Features of the Program
A significant field exposure to give hands-on experience and action orientation.
Support for entrepreneurship development, a startup in terms of mentoring, incubation with "Zero Day, Zero cost'', seed support as per the norms, opportunity to work with successful startups.
Possibility of summer course with global universities in Europe.
Number of courses to develop action-oriented approach with the blend of management, Public policy and all the domain of agribusiness and value chain management.
Significant field exposure to give hands-on experience and action orientation.
Global benchmarking, industry partnership and many faculty from the industries.
Learning Outcomes
After going through the Programme, the students should be able to:
Understand People, Policy, and Professional (PPP) ecosystem of agriculture and food value chain.
Handle different types of ground-level challenges and solve analytical problems in real-world scenarios
Define effective objectives for analytics projects
Understand the importance of value chain, and SMART farming to help make more effective business decisions
Understand charts, graphs, and tools used for analytics and visualization and using them to derive meaningful insights
Create an analytics adoption framework
Identify upcoming trends in entrepreneurship in agriculture and food sector and setup startup/cooperative/farmer producer organization.
How to Apply
Graduate from any stream can apply
Candidate wishing to get admission in this program need to apply at the website www.iisg.ac.in
For further course details and other enquiry https://forms.gle/BVrkY9tSLJdm8a8v7/
On-spot admissions also available
Fee: 23410 INR/Semester
Pedagogy
The courses are delivered through a mix of modern teaching techniques such as Case Study Method, Lecture Method, Seminars, Field Visits, Group Projects, Role-Playing, Experiential Learning and simulated exercises to give the students an opportunity to learn by doing. The actual mix varies with the nature of a course. For effective learning, this requires students to play an active role in the class sessions. The students will be required to do a fair amount of practical work by the way of project work, field investigation and case analysis besides library reading and contact hours. Students' participation in the programme inside and outside of class will be evaluated on a continuous basis.
Project work
Student can also take alternate subjects on MOOC, Swayam or any other UGC recognized online course in Rural Studies Management for 03 weeks' duration and will also be considered for 4-credit in this course.
Exposure Programme for Students in Foreign Universities (Optional)
A short-term exposure programme for students in foreign universities is planned for the batch 2022-24 after completion of first year. It will be optional and will be offered to only those students who are willing to pay additional amount for the short program. Students who do not do exposure program, they will do summer internship/start-up formation/FPO formation/industry project after completion of first year during the summer break.
Four credits will be there for short-term exposure programme/internship.